Home link
Home link
Grow in the Garden (City & Guilds Level 1 Award)
—
10:00am — 2:00pm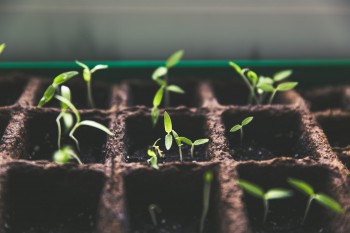 We often hear that getting outside in nature is good for us…But why?
There is increasing scientific evidence that regular contact with plants, nature and particularly gardening can improve our physical and mental health. Research has shown that connecting with nature can reduce feelings of anxiety and stress, boost mood and increase energy levels.
During this new course, we will explore how nature and gardening can benefit our wellbeing. You will gain an understanding of the theory of why connecting with nature can have such a beneficial effect as well as experience it for yourselves by taking part in practical activities.
Focusing on a different theme each week, we will be outside in nature or inside in our propagation and potting areas getting hands on with plants and learning new skills.
Examples of activities include:
Propagating new plants by sowing seeds or taking cuttings
Maintaining and caring for a planted area.
Repotting and planting new plants
Exploring the surrounding landscape and taking notice of the signs of the changing seasons
Creative activities such as photography
And many more!
Participants will gain
An introduction to wellbeing through horticulture
A City and Guilds Level 1 award in practical horticulture
An opportunity to develop a network within the local community with like-minded people
An insight into the world of horticulture, providing a stepping stone into a rewarding career that has so many benefits.
Book your ticket/s for 'Grow in the Garden (City & Guilds Level 1 Award)'