Nordic Walking
Taster Session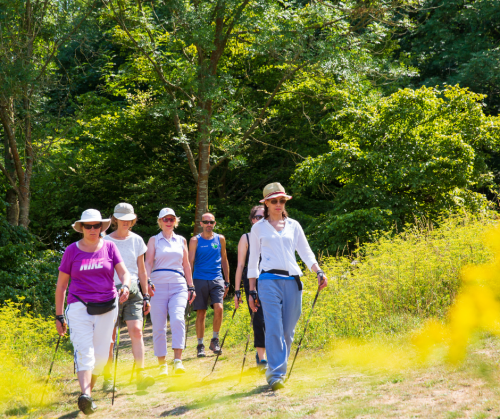 Nordic Walking Taster Session
Nordic walking improves walking by moving more naturally and combines aerobic with muscle-strengthening exercise ... all outside in nature
Much more is known now about the health & well-being benefits of brisk walking to your mind and body.
As merely an enhanced form of natural walking, Nordic walking is suitable for all abilities and ages of people, who can walk swinging their arms. By improving your normal walking to make it more natural combined with learning how to propel the body forward using specialist (not trekking) poles, Nordic walking recruits more muscles throughout the body for movement.
Join a Nordic Walking Taster Session, which starts on the Event Lawns at One Garden Brighton before moving into Stanmer Park. These sessions are for people who would like to try Nordic Walking to help improve their health and wellbeing. It's a really good way to decide if you'd like to continue onto a Beginner Course.
Come and have a taste … poles are provided.