Home link
Home link
Tom's Midnight Garden 2021
—
4:00pm — 6:00pm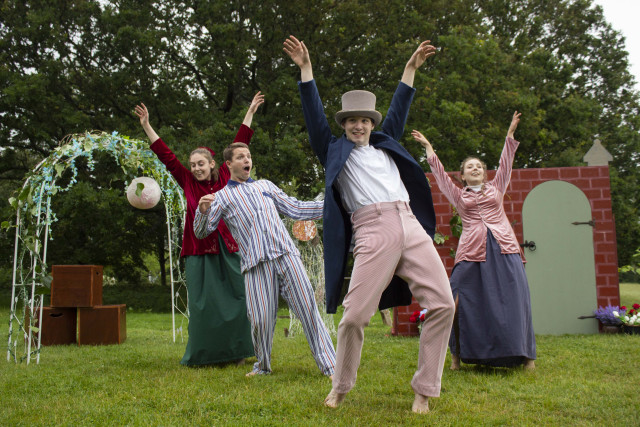 Tom's Midnight Garden - A Midsummer Ballet on the lawns this summer at One Garden Brighton.
Performance led by Frankly Speaking Productions, Tom's Midnight Garden is widely acknowledged as one of the greatest works of children's literature ever written.
When Tom is exiled to his aunt and uncle's dreary flat while his brother recovers from measles, he fears that his holidays are doomed. But the vast old house hides enchanting and wondrous secrets, and the grandfather clock is striking 13…
At once both fantastical and profoundly truthful, it tells the story of a garden that exists only as the clock strikes thirteen, and the powerful, enduring friendship two children find there.
Frankly Speaking Productions presents a brand new contemporary ballet production, Tom's Midnight Garden a Midsummer Ballet, (the first ever dance adaption of the title) at One Garden Brighton.
Tuesday 20th July 4pm
Tuesday 20th July 6pm
Wednesday 21st July 4pm
Wednesday 21st July 6pm
Performance running time: 40 minutes (with a photo opportunity for children at the end)
This is an open air production, so please come prepared British summer. Food and drink will be available at One Garden Brighton and picnics are welcomed.
In the event that the event is cancelled or postponed due to COVID-19, you will be offered the opportunity to exchange your ticket for an alternative performance where possible. As an alternative, you will also be offered a full refund (excl. booking fees).
Book your ticket/s for 'Tom's Midnight Garden 2021'