Home link
Home link
College awarded prestigious Queen's Anniversary Prize
Plumpton College has been awarded the highest National Honour in education, a Queen's Anniversary Prize for its work in wine education and wider impact on the English and Welsh wine sector. Granted every two years by the reigning Monarch, the Prizes celebrate excellence, innovation and benefit for the wider world in Further & Higher Education.
Our Christmas markets are back!
Christmas Markets3rd and 10th December 2023, 9:30am-4:00pm, free entry, £5 to meet Santa (+ booking fees)   For another year, Sussex has…
Halloween Trail Success
We've loved seeing adults and children alike searching for Pumpkin head friends, witches cooking up potions, and ghosts floating in…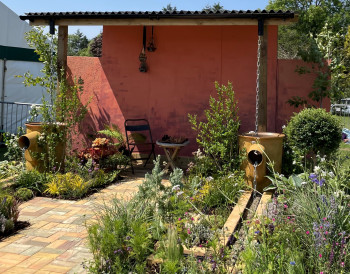 The Reflective Garden at the South of England Show
From the 9th-11th June, our Level 3 Garden Designers travelled over to the Ardingly to create their first-prize winning show garden, a beautiful oasis amidst the hustle and bustle of the South of England Show.